In light of the Coronavirus, we have decided to cancel our annual banquet for this calendar year.
Be sure to check out our newsletter, From the Fields, for the latest updates, news, and events in Prince George's County!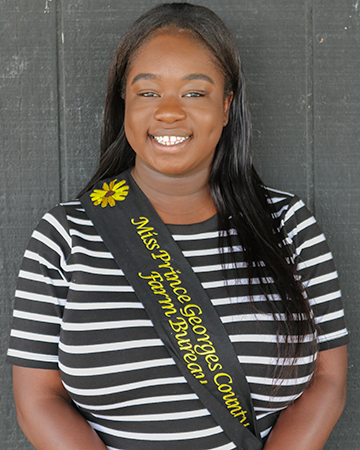 It's a priority at Prince George's County Farm Bureau to give our next generation the tools they need to succeed.
Prince George's County Farm Bureau 2020 Agricultural Ambassador Program
Applicants needed!  Eligible participants include ladies and gentlemen between the ages of 16 and 19 who are either Prince George's County Farm Bureau members or their parents are members in good standing.  Contestants are provided with a variety of opportunities in agriculture education, career preparation and public relations to enhance their agricultural, professional and personal lives.  We will be awarding both a female and a male during the Summer of 2020.
If you are interested, please contact the office at 301-579-6552 or PGCFB@yahoo.com for more information and an application.  Application deadline is Friday, July 24, 2020.
Learn more about our Scholarship programs
Members are encouraged to apply for LEAD Class XII. Applications are due October 1, 2020.  The LEAD program increases the numbers and capacity of leaders serving agriculture, natural resources, and rural communities. Learn more about the program here.